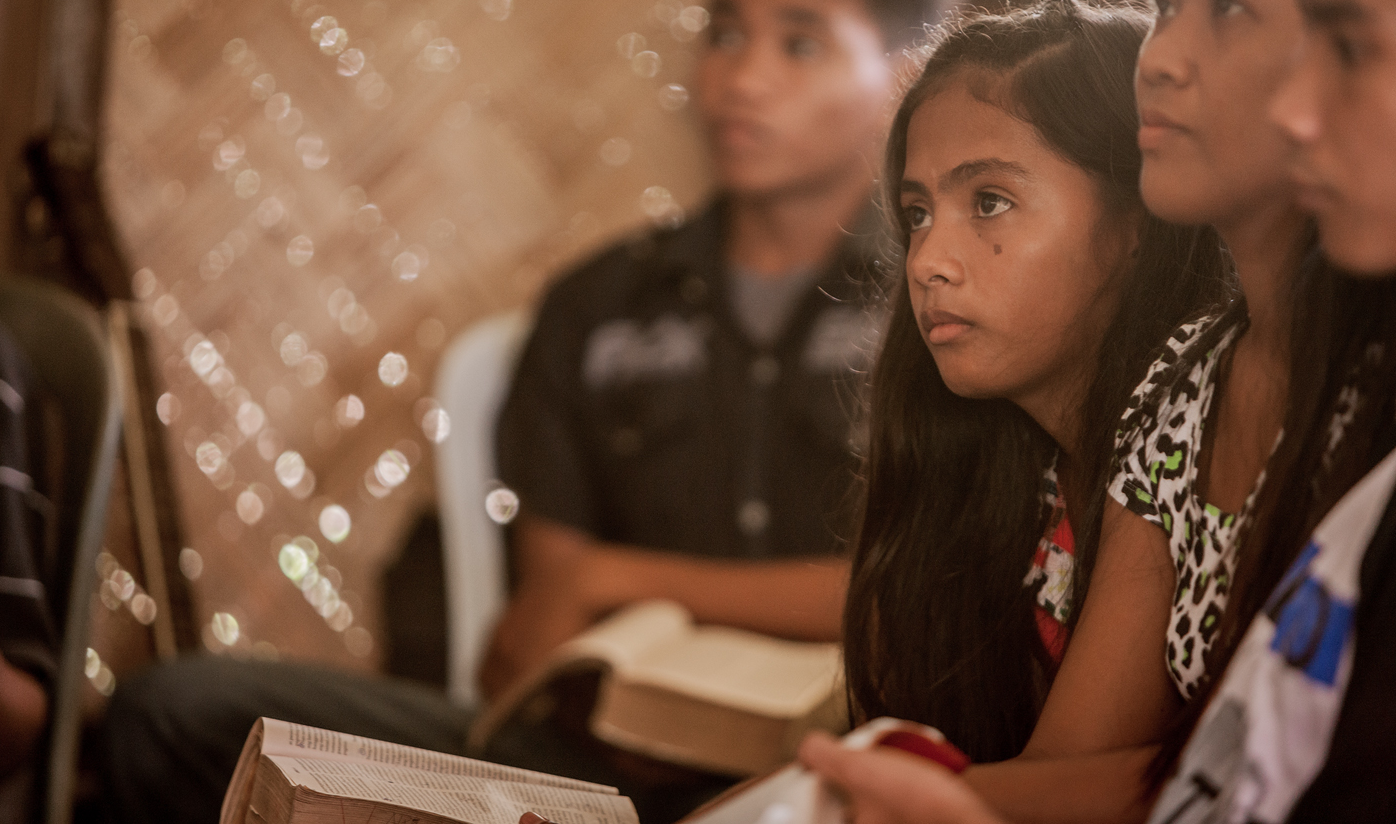 Teach Abroad
Use your skills to impact the world
USE YOUR SKILLS TO IMPACT THE WORLD
God is radically changing lives among unreached people groups through the ministry of Ethnos Canada, and schoolteachers are key players on that team. By providing a quality education to children of missionaries you can make it possible for those missionaries to reach and disciple lost people in remote locations.
IMPACT CHILDREN FOR CHRIST
Many children of missionaries have a vibrant walk with the Lord. Others are searching and are in the process of claiming their faith as their own. For them this process is filled with many questions and sometimes doubts about who God is and how they fit into His plan. As a teacher you not only help children grow academically and socially, but you impact them spiritually as well.
MINISTER CROSS-CULTURALLY
While all instruction is in English, your students are likely to come from any of a variety of nationalities. Odds are good that some will not be Westerners. In addition, many schools offer opportunities to serve in the community.
BUILD A LEGACY
Many missionaries' children become missionaries, pastors or church leaders. So when you teach, you are nurturing and developing tomorrow's spiritual leaders.
Questions?
WHERE DOES ETHNOS CANADA HAVE OPPORTUNITIES FOR TEACHERS?
You'll find opportunities everywhere missionaries serving with Ethnos missionaries: Latin America, Africa and Asia-Pacific, as well as North America, Europe and Australia. Locations vary, from isolated jungles to bustling cities, hot lowlands to cool mountainsides, and lush rainforests to arid areas. The climate varies accordingly. Most locations offer gorgeous scenery. All provide great opportunity for cultural awareness and enrichment.
HOW MUCH FINANCIAL SUPPORT WILL I NEED?
Monthly support levels vary from country to country and do not include travel expenses to and from the country of service. We recommend that you arrive on location with one month's support in hand. Singles or widows: $1,500-$2,500. Married couples: $2,500-3,500. Add $200 per preschool child and $450 per school-age child.
WHERE WILL I LIVE?
In most countries, furnished housing will be provided for you. Missionaries pay rent to maintain these apartments or homes. In other locations, missionaries will assist you in finding a suitable apartment or house to rent.
WILL I BE REQUIRED TO LEARN A FOREIGN LANGUAGE?
In most cases associates do not need to learn another language in order to perform their ministries. Depending on the length of your term of service, you may be required to learn the national culture and language as a part of your on-field orientation. We'll make expectations clear to you before you apply. All instruction in schools for children is in English.
WHAT TYPES OF EDUCATIONAL PROGRAMS ARE AVAILABLE FOR MY CHILDREN?
Most associates use our boarding schools or inter-mission boarding schools as day schools since they live near the school centre. Some families in a village setting home-school their children. Clusters of families, living in the same location, may form a home-school cooperative.
WHAT IF I HAVE BEEN DIVORCED AND/OR REMARRIED?
A couple with divorce in their backgrounds will be considered for serving in Ethnos if divorce and remarriage took place prior to salvation. A divorced single person whose spouse has died will be considered for service in Ethnos. For more information, please contact us.
WHAT SIZE ARE THE SCHOOLS?
Our largest school has more than 200 students. The typical size is 40 to 50 students. Home-school cooperatives have five to 15 students. Enrolment at inter-mission schools ranges from 50 to 700 students.
WILL EQUIPMENT, SUPPLIES AND MATERIALS BE AVAILABLE FOR MY MINISTRY?
Generally, supplies and materials are available, although they may differ from what is commonly found in Canada.
WHEN SHOULD I ARRIVE ON THE FIELD?
We advise arriving in the country where you will serve two to four weeks before your assignment begins.
AM I REQUIRED TO ATTEND ANY TRAINING?
An orientation is required. It is held in Ontario.
WHAT OTHER MINISTRY OPPORTUNITIES WILL I HAVE?
Depending on the location, you may have opportunities to participate in local outreach, but such involvement will be limited by your fluency in the national language. During ministry breaks, we encourage you to visit church planting teams in order to experience firsthand our passion and vision for taking the gospel to unreached people groups.
WHAT IF I'VE STRUGGLED IN THE PAST WITH MORAL ISSUES?
By God's grace, as we submit to the work of the Holy Spirit in our lives, He conforms us over time to the image of Jesus Christ. Admission coaches will work with you to determine your readiness to serve with Ethnos.
HOW DO I GET STARTED?
Contact us using the form below, let us know how you're interested in serving with Ethnos Canada. An application coach will get back to you soon!
Becoming a Missionary
With billions of people still waiting to hear the gospel, the task is bigger than just us. God is calling out workers from the ethnos to go.
Our role in mobilizing, equipping and coordinating missionaries extends beyond our own culture. From all around to the world, God is calling out workers to be a part of reaching the ethnos!
Thousands of believers from more than three dozen countries are actively working together in Africa, Latin America, Northern Canada and the Asia-Pacific Region.
Are you ready to join?
Why Choose Ethnos?
what makes ethnos distinct?
Most missionaries serve through sending organizations. How can you and your church choose the one that's right for you? Find some of the reasons you might choose Ethnos.
---
Available Positions
Location: Field Office
Purpose: The purpose of NTM PNG is to plant tribal churches. To that end, NTM PNG must provide a quality Christ-centered support structure to enable this purpose. NTM PNG support missionaries are an essential part of the team that serves tribal church planting families
Responsibilities:
To serve in an accounting ministry at the NTM PNG Highlands center
Requirements
Other Requirements
Bachelor's degree in business or accounting
Location: City
Purpose: Computers are vital tools for missionaries. You can be a vital part of the missionary team using your skills as a network and systems administrator. Ethnos360 exists to assist the local church in planting mature churches among least reached people groups.
Responsibilities:
Maintaining our office network, consisting of a number of Win 10/11 workstations.
Maintaining wireless equipment, network router and modem.
Performing hardware and system upgrades, locally and remotely.
Maintaining network availability in remote locations.
Maintain our office phone system.
Maintain our network printers, and help as needed with daily operations.
Assisting with communication issues, such as Internet satellite services as well as cellular data connections, cellular phone issues, etc.
Assisting, as needed, in maintenance of computer/Internet problems of regional centers.
Providing end user technical support in Windows and Mac MS Office as needed.
Troubleshooting software, hardware and network issues on workstations and notebooks.
Requirements
Other Requirements
Honesty and integrity are an absolute must. Personal character is more important than computer skills.
Location: International School
Purpose: The purpose of Hillcrest International School is to enable sponsoring members and other evangelical, expatriate mission organizations to serve effectively by providing quality Christian education for their children. The purpose of Ethnos360 is to assist the local church in planting churches among least reached people groups.
Responsibilities: To teach computer skills to students K-8 grades.
Requirements
Other Requirements
Bachelor's Degree and Teacher Training required.
---
Apply