God did it!
He provided an R66 helicopter for Brazil!
On October 30, 2019, a specially-trained pilot began the flight of the R66 from Calgary, Alberta, to Brazil to serve church planting teams on the fringes of the Amazon basin.
Did you wonder if it would ever really happen? So did we! But God was working it all out, stretching our faith and patience in the process.
Thank you for letting God work through your constant prayers and your faithful, sacrificial generosity! He provided not only the R66 helicopter but also the funds to get it into service, as well as funds for land development, hangar construction, and future Brazilian pilot training.
We can't say thank you enough.
Our pilot, Jeremiah Diedrich, already on location in Brazil, thanks you too! He is looking forward to flying into twenty-plus villages to facilitate a Scripture translation project – and that's just in one people group!
Other church planting teams are already strategizing with the helicopter for the coming years. With a reliable supply and transportation line, they can finally stay for extended periods in the village. And they can invite consultants to come and help them with difficult language, culture and translation.
They'll feel safer too. "Of course, we trust our good and sovereign God to protect all of our teams in their work," says Jeremiah. "But coming from the perspective of this pilot, I will feel so much better when there is a helicopter here that I can jump in and go get them or take them what they need if (and when) problems arise."
This journey to having an R66 helicopter in Brazil has taken so much longer than we thought. But, like Jeremiah, we trust our "good and sovereign God" for His perfect plan.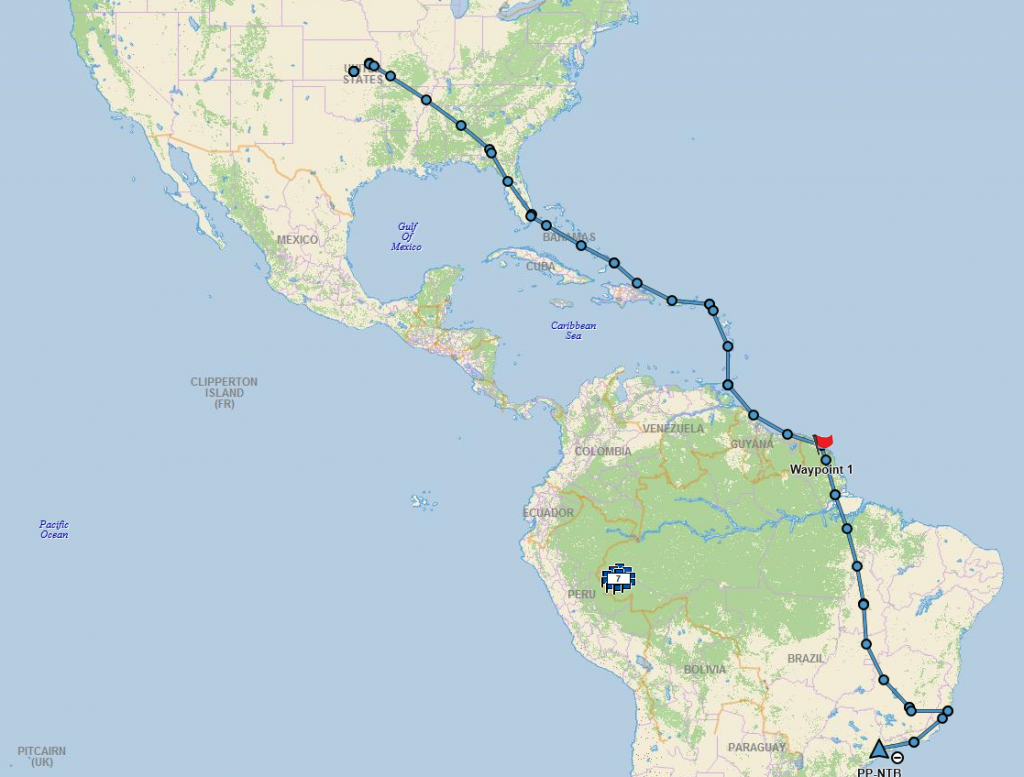 Brazil program manager Joel Rich met the helicopter in Kansas on the second day of its journey. He has been working tirelessly for several years to see this aircraft a reality. "The helicopter will be a game-changer for our church planters, allowing them to access areas where the gospel has never been."
Joel understands what an asset the helicopter will be, having grown up in one of the very villages that the aircraft will serve. He knows the helicopter will speak volumes to the missionaries of how the Body of Christ is helping them establish thriving churches in such isolated locations.
"Besides [the helicopter] meeting their physical needs, just knowing that there are people like you behind them is a huge encouragement, motivation, and accountability factor."
We look forward to the R66's first ministry flights by the end of the year. Church planting teams have waited long enough to have a workable transportation system to undergird them.
Thanks to all of you who have prayed and given to see the Brazil R66 a reality — and the project fully funded. Now let's rejoice together and praise God as the helicopter serves to bring unreached people groups to Himself.