Ethnos Canada began training missionary candidates in 1950 in Abbotsford, BC. Soon after, Enderby, BC was selected as a more suitable training site.
It wasn't long, however, before operations were moved across the country to Ontario. In 1959, the mission set up a small home office in Burlington and began searching for a more permanent facility in Ontario to train incoming missionaries. In 1967, Wally and Marg Jank—who were on home assignment in Owen Sound, ON—discovered a children's summer camp for sale just 50 km south in Durham.
The beautiful 70-acre property had large swaths of undeveloped cedar and maple forest. It seemed in many ways to be ideal for teaching missionaries the skills they would need to live and thrive in remote locations worldwide. The Lord moved mountains and provided funds to purchase the property for $32,000—just half of the original asking price.
Only a few short months after the land was purchased, the first class of students arrived—seven in all.
For many years, the training course in Durham was an intensive one-year boot camp. The program was designed to prepare spiritually mature missionaries and included practical training such as Jungle Camp and an afternoon work program.
Since Ethnos Canada didn't have its own linguistics training, graduates of the Durham course had to travel to the United States for an additional year of Language School. In the early 2000s, trainers John Challinor and Matt Gunther began developing a Canadian Language School. By 2003, students could take the full training in Durham.
In the early 2010s, the missionary training program underwent a period of major course development, was organized into three semesters, and was renamed Emanate. Emanate means "to flow out, issue or proceed; to send forth." As light emanates from a light source, our graduates are sent out to shine the light of Christ unto the uttermost parts of the earth. Editor's note: In 2023, the name "Emanate" was dropped in favour of merely referring to it as "Ethnos Training".
Over the years, our students have come from the uttermost parts of the earth, too! As a registered post-secondary learning institution, Ethnos Canada is privileged to train international students from as far away as Germany, Australia and New Zealand—in addition to Canadians and Americans.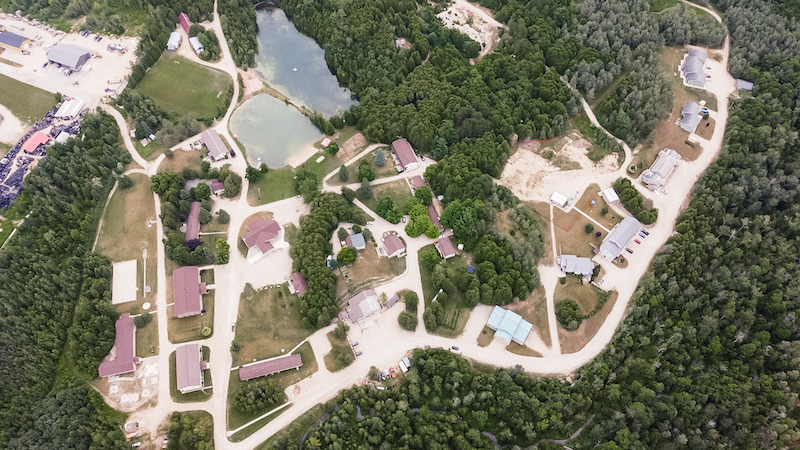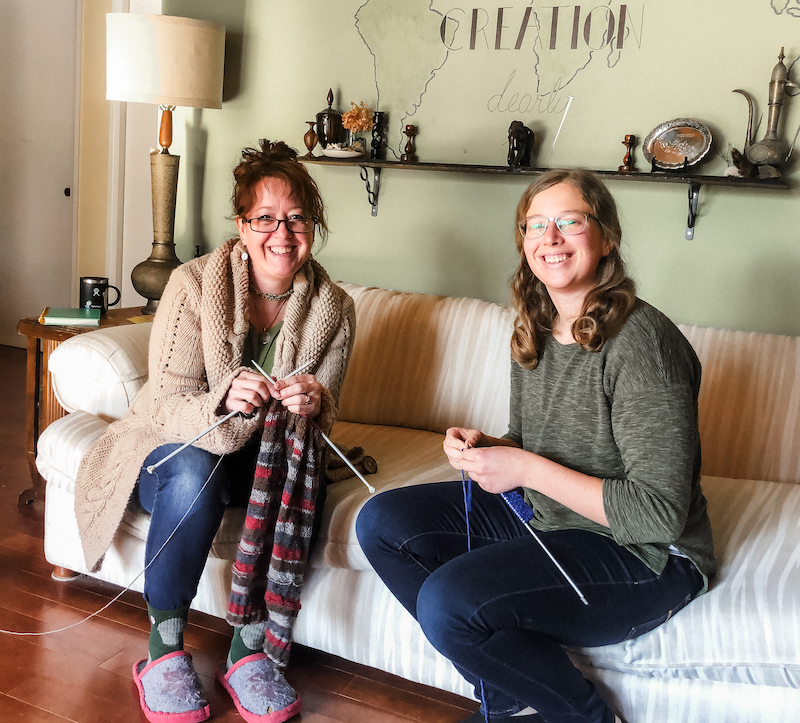 18-Month Training
One question that is frequently asked about our training is, "Why is the program so long?" Many other mission agencies require only weeks or months of training, not three semesters. Combined with the roughly two years of Bible training that are required as a prerequisite, the process can take nearly four years. Why not shorten the course and arrive on the field sooner? That's a fair question.
Most other organizations do require some form of Bible school or seminary training before arrival, possibly even a masters' degree or doctorate in theology or missions. They depend on that education process to provide their candidates with Bible knowledge and missions methodology. We've found that the task of cross-cultural church planting requires specific and in-depth training that is not covered by most Christian colleges or universities.
As a basis of comparison, you could take the highly demanding job of pastoring a church and add to it the unique requirements of raising financial support, adapting to a new culture, learning two languages to a high degree of fluency, and translating the Bible. The resulting ministry requires a level of training that is unique.
In-depth and in-house training also ensures that the training is directly applicable to the contexts where we work. Where else can missionaries learn about Bible translation, animism, cross-cultural communication, round wood construction, chicken butchering, teamwork, and small engine repair—all under one roof? Missionary training is about more than checking off an academic prerequisite; it is about learning practical and hands-on skills that will be needed on the field. Edwin Esau, co-director of our training, reminds us: "This is not just a school; it's a training ground."
For example, our training includes five months of linguistics classes, which improve students' ability to acquire a new language directly from the people they'll serve. The time invested in learning phonetics, phonemics, and grammar is well worth the effort when it comes time to communicate God's Word with clarity.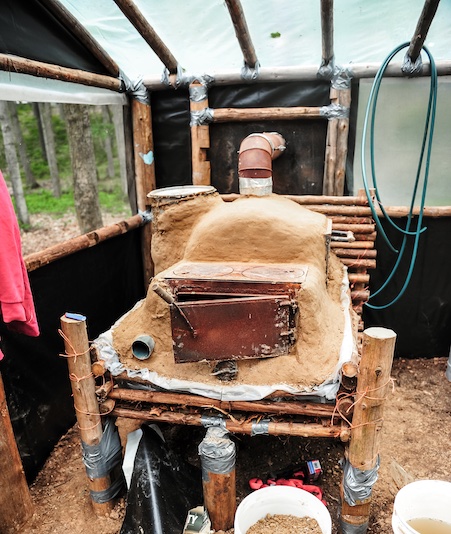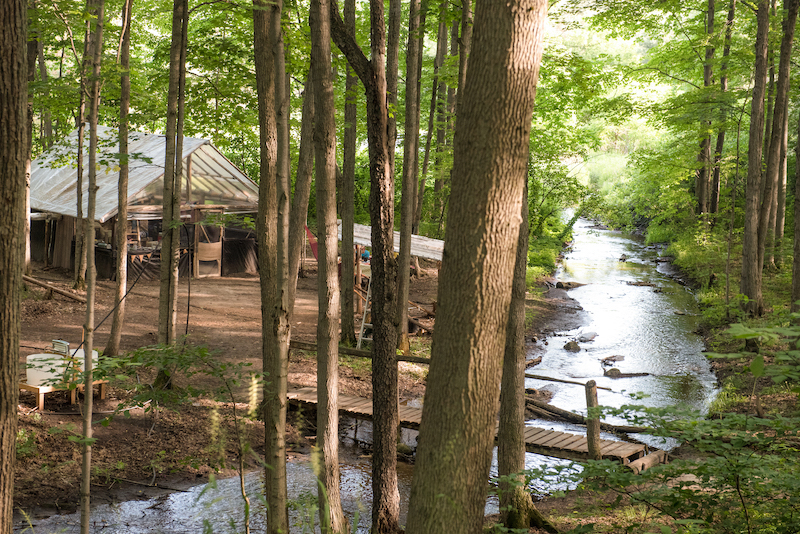 Ethnos Canada also requires both husbands and wives to take the training so that they will be prepared as a family to thrive on the mission field, not just survive. The task before them is a marathon, not a sprint. It takes decades before a new church has grown to maturity and biblically qualified indigenous elders are ready to take the reins of leadership in the local church.
As a result, it is wise for missionaries to avoid accumulating costly education debt and instead get specialized training for cross-cultural church planting. Edwin Esau suggests, "It is so helpful to have some life experience serving in your church. Come to us with high school, maybe a trade, Bible school, and an eagerness to learn and grow in your walk with the Lord—and we will train you." Ethnos Canada is committed to providing affordable training; our instructors are all missionaries who raise their own support to decrease the cost of tuition and reduce the financial burden on future missionaries.
Finally, an 18-month training provides time for students to be influenced by their trainers and to show evidence of godly character and spiritual growth. This happens in the context of our weekly One-on-One discipleship program, in which students are paired with staff for mentoring and personal evaluation. But discipleship also occurs informally as they rub shoulders with veteran missionaries from a variety of fields around the world.
Students also have a great opportunity to learn from members of the broader Ethnos Canada community. Because the Durham campus is also the home office of Ethnos Canada, it is staffed by many former overseas missionaries and frequently visited by others. These men and women serve as an example and a resource for our students as they seek the Lord's guidance for their future ministry.
As long as it may seem, Ethnos' 18-month training is just a short stage in an ongoing learning process. Missionaries should expect to receive even more detailed region-specific and culture-specific training when they arrive on the field. This training will build on the foundational principles they have already learned in Durham. As each season of ministry will bring new challenges, Shane Whatley, one of the trainers, likes to encourage the students to be self-motivated "lifelong learners."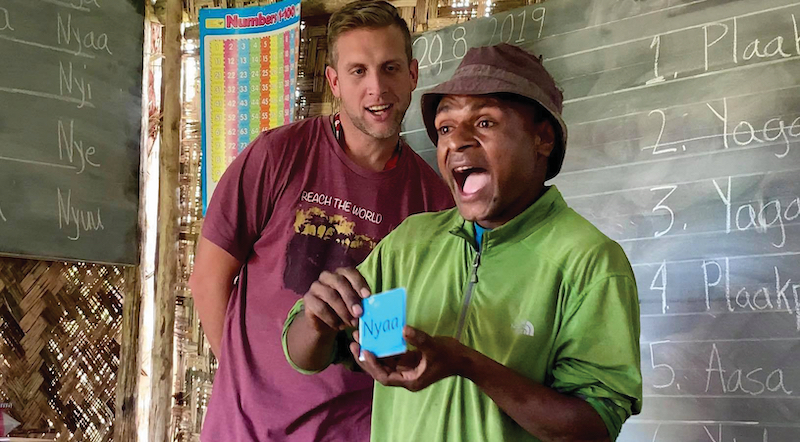 Key Facets
Ethnos Canada's training is one of ten missionary training programs worldwide that coordinate their efforts to prepare future missionaries for ministry on the field. The training teams work hand-in-hand with representatives from the International Ministries Team—a group of field leaders from around the world who provide leadership and direction in areas of culture and language acquisition, translation and literacy, Bible lesson preparation and church planting.
As ministry contexts worldwide shift, change, and grow in complexity, the International Ministry Team helps the training centres stay relevant.
In addition, church planting teams are increasingly diverse, and missionaries need to be prepared to become members of a global team. Their training unites them in faith, in focus and in methodology; although they hail from a variety of home countries and speak different heart languages, they have much in common—thanks in large part to their training.
There are three key areas of focus in preparing missionary candidates: Bible, character, and methodology. These components are woven together inside the classroom and out, formally and informally.
1. Trained by God's Word
The Bible is the student's primary textbook. Missionary candidates are required to attend Bible School prior to enrollment in Ethnos' missionary training program, but their dependence on God's Word doesn't end there. "We are principally a theological mission," says Brian Wardlaw, co-director of the training. We're going to the ends of the earth to deliver a life-saving message about who God is and what He has done—a message contained in the pages of the Bible.
Our missionaries labour for years to translate the Bible into the heart language of the people they serve, because a newly planted church will only thrive if God's Word is seen as divinely inspired and directly practical to their daily walk with Him.
Before communicating that message into another language, however, the messengers themselves must first have a clear understanding—especially of the gospel of grace and the believer's secure position in Christ. All the linguistic tools, all the practical skills, and all the church planting techniques are for naught if the message isn't clearly taught.
Throughout the training, in small groups and larger classes, students wrestle through questions such as: What is worldview and why does it matter? What elements of my own worldview are derived from my culture rather than from the Bible? What does a clear gospel message look like, and how can we keep it from being polluted by works and self-righteousness? How do the Old Testament and Gospels work together to pave the way for an understanding of the life, death and resurrection of Jesus Christ? How are the Epistles directly applicable to a newly planted church—and to me as an ambassador of Christ?
There is no substitute for learning from God's Word and giving it full authority in our life and ministry.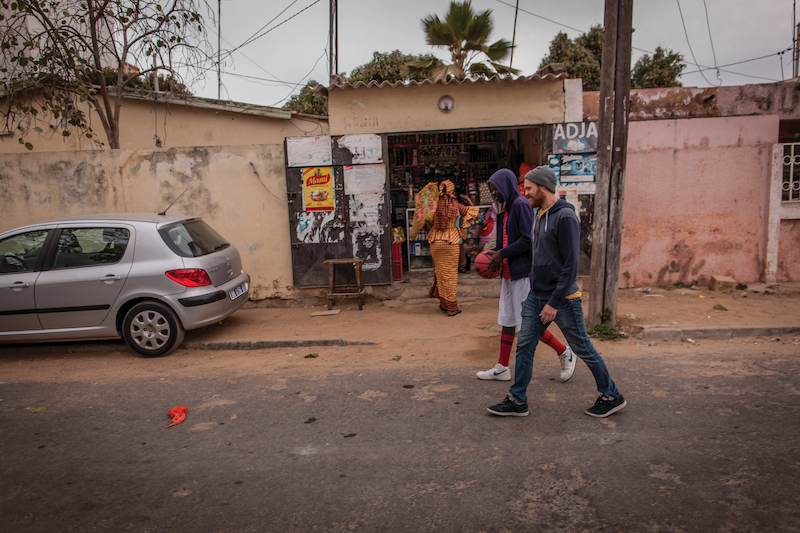 2. Growing in Godly Character
Secondly, this time in training is an opportunity for missionary candidates to grow in godly character. When asked about the missionary task, Edwin Esau said, "It's not just about preaching the gospel; it's also about living the gospel." The character of the messenger needs to reflect the beauty of the message.
Ethnos' trainers are keenly aware that the task of cross-cultural church planting is intense and difficult. The missionary will face hardships and stresses on a daily basis, and the pressure will get overwhelming at times. There will be more illness, less privacy, and more physical and emotional demands. There will be times of great excitement and times of extreme discouragement.
The training program doesn't attempt to simulate life on the mission field, nor do trainers intentionally make the students' lives more difficult. Nevertheless, these 18 months are rigorous; between the demands of coursework and family life, afternoon work program and Jungle Camp, students are stretched—uncomfortably, at times. At the same time, they are encouraged to grow in perseverance, in dependence on the Lord, and in Spirit-filled relationships with their families, classmates, trainers and the local church.
Their motivation to serve the Lord is especially important—and this is where a clear understanding of God's grace is so vital. As Edwin Esau explains, "Godly character is built on a clear understanding that we're accepted in the beloved and that we're serving because He first loved us. We're not serving to be accepted by Him; we're serving because we have already been accepted."
We want resilient missionaries and missionary teams, and this character must be developing and growing here in North America, before they live in relative isolation for years at a time, disconnected from their extended family and home church.
3. United in Methodology
Lastly, the training is an opportunity for candidates to unite behind common ministry goals and field-proven methodologies. In the last 80 years, missionaries serving with Ethnos Canada and our global partners have served in hundreds of people groups around the world. They have adapted to a diverse range of cultures and contexts, and they have learned many key lessons along the way.
What worked? What turned out not to be helpful? Which approaches to ministry enable newly planted churches to thrive, and which lead to needless struggle? Today's training is based on the collective insight of generations of missionaries.
The key lessons learned over the years have become Ethnos Canada's distinctives as a mission. These distinctives include a commitment to living among the people we serve, to ministry in their heart language, to Bible translation, to chronological Bible teaching on a worldview level, and to long-term discipleship rather than isolated short-term evangelism. We teach candidates the biblical and practical rationale behind this approach and arm them with specific tools to carry out the task ahead.
It is worth repeating that these three key facets of training don't just occur inside the classroom. In Afternoon Work Program, students learn teamwork and specific skills for life on the field, but this hard physical work often reveals areas in which the student needs to grow—in work ethic, in communication, or in submission to others. Likewise, Jungle Camp is designed to teach adaptability and simple living skills, but it includes a time of guided Bible study. Finally, students are encouraged to apply the lessons they have learned in ministry methodology in their churches and in the community whenever appropriate.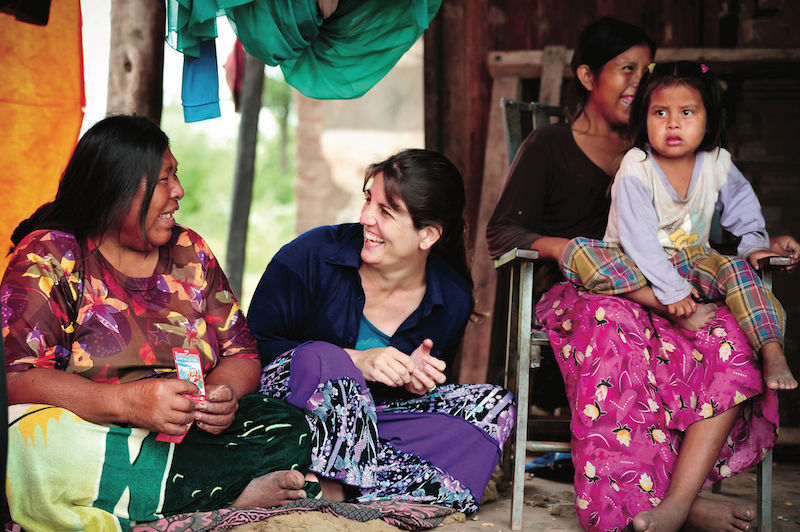 Moving Forward
As the world rapidly changes, today's missionaries face challenges that were unknown to previous generations of missionaries. Building upon the foundation of our training and 80 years of experience reaching the unreached, Ethnos Canada continues to improve its training to meet the church planting challenges of today and those to come.
As Paul Fleming, founder of New Tribes Mission, put it, "Today we must prepare to take advantage of the opportunities of tomorrow."