Light, Life and Fellowship
It's an understatement to say that Jill Goring, NTM's international translation consultant coordinator, thinks Bible translation is important.
"Without God's Word," she said, "there is no truth, no light, no life, no fellowship — no knowledge of God! Without God's Word — believers have nothing to eat, teachers have nothing to teach, and the church has no foundation.
"In short — without God's Word, there is no church. Everything the church is, does, and will be is based on God's revelation of Himself, His heart and His plans."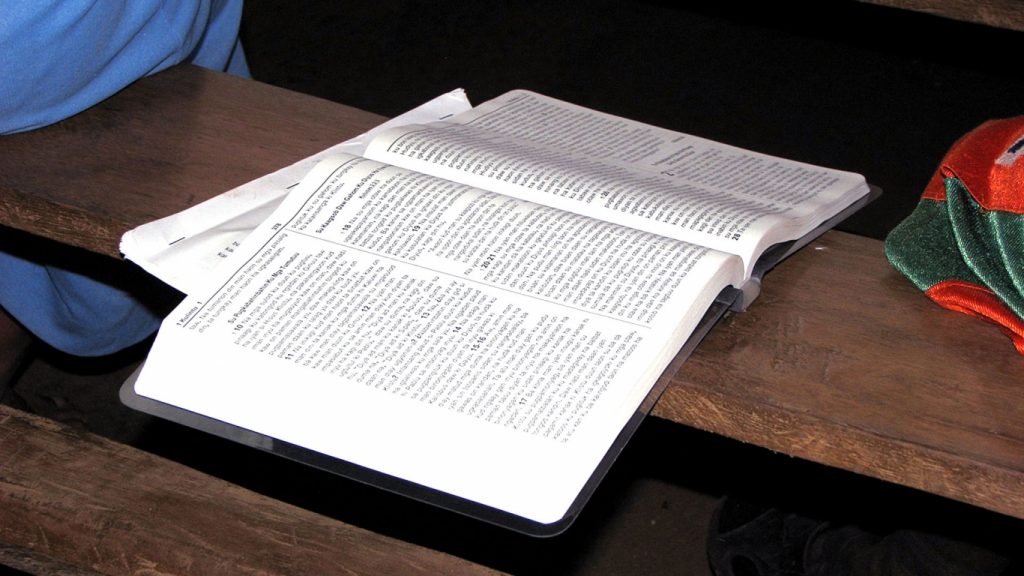 Showing Us His Glory
But with God's Word?
"He is on a mission to show us His glory — all His combined goodness — starting with this little Book, and continuing on into eternity," Jill said.
"It's our privilege to take disciples through this Book, introducing them to this amazing God, drawing them to His heart, and training them to recognize His goodness through history, today, and as far as they can see into the future."
---
Knowing God
"What I would like people to think about is how much God wants people to know Him and be friends with Him. It's not just about our fellowship with Him — it's about what a high price He paid so we could be with Him forever, around His throne, looking on His face, with His name on our foreheads, enjoying His goodness forever.
"This is the Book that tells us what God planned, and how He worked it out. There's just no greater privilege than giving people the opportunity to sit and hear about Him — how things started, how things got to be the way they are, and what God has planned for the future."
Will you prayerfully consider providing for one or more verses to be translated so others have that privilege? The cost breaks down to about $35 a verse.